यत्र गाव: प्रसन्नाः स्युः प्रसन्नास्तत्र सम्पदः । यत्र गावो विषण्णाः स्युर्विषण्णास्तत्र सम्पदः ॥
Where cows are happy, prosperity is there. Where cows are in grief, adversity is there.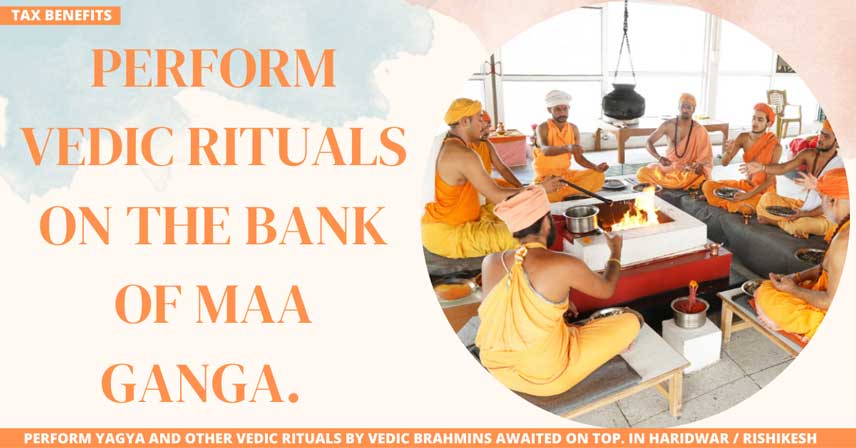 Fodder
Mix of different types of fodder are being fed to Gauvansh. You can select the fodder type which you want to Feed.
Read more
Annadanam
You can feed saints, Tapaswis, Fakkars, devotees on the foothills of Himalays and on the Bank of Maa Ganga. Their blessings can change our life.
Read more
Gaudan
Godan means donation of desi cow to a Saints & Ashram. This donated cow's milk will be fed lifelong to Saint and tapaswis. When that cow grows old and stop giving milk that it will rest in peace in Krishnayan Goshala for the rest of it's life.
Read more
Navagraha shanti
Navagraha Rituals (Poojas) is performed to correct the inauspicious & bad effective of Grahas (planets) which can help to get over from hardships and obstacles in life. Navagraha Shanti Pooja is performed by Vedic Brahmins on the Bank of Maa Ganga. You ca
Read more
Pooja and yagya
Yagya is performed to invoke Gods for their blessings and to also obtain boons from them. Different kind of Yagya are performed on the foothills of Himalayas. Pooja is worship ritual performed to offer devotional homage and prayer to one or more deities.
Read more
Shivabishek
Rudrabhishek is a Vedic Ritual to appease Lord Shiva. Different kind of Rudrabhishek is done by full by Brahmins with Vedic ritual on the foothills of Himalayas and on the bank of maa Ganga. You can select from different kind of Rudrabhishek
Read more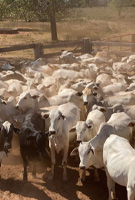 Any amount of your choice
You can donate any amount of your choice which will be used for fodder to feed cows.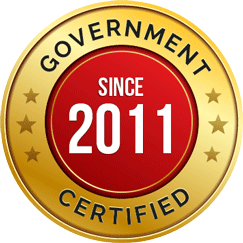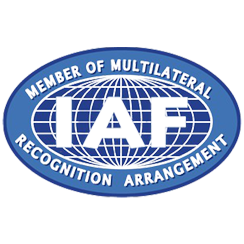 WE SHELTER & FEED 18000+ INJURED, ABANDONED, STRAY COWS & BULLS.
FEED OVER 30 LAKH KG OF FODDER EVERY MONTH
WE DON'T SELL MILK OR MILK PRODUCTS
Government Certified and Approved
Cause:-
Do we want to do something auspicious and get blessed on our birthdays / anniversary / on other special events.
1) Presently we are spend lavishly on our birthdays / anniversary / on other events. We party around for our satisfaction, but does this give us inner peace or build a bright future for us? This gives us a momentary fame at the cost of our money but does not give us inner satisfaction and peace.
When we start anything thing new, we look out for an auspicious day so that we get success in our endeavor. Even on the boirth of Lord Rama all nakshatra were in place.
जोग लगन ग्रह बार तिथि सकल भए अनुकूल।
चर अरु अचर हर्षजुत राम जनम सुखमूल ।।
Even today, this tradition is on. In Many homes, they start their day with good deeds like giving the first roti to Gaumata, feeding beggars, donating to temples etc. Then why not on the day which is very special to us. The day on which first saw this earth, the day on which we got our better half or any other special day. In ancient times People at the time special occasion used to feed beggars, saints, give alms, perform poojas, yagya, give gaugrass or do godaan etc. Presently people seem to have forgotten this which is leading to huge unrest, dissatisfaction and failures in their life. People did this to get blessing of God and remove hurdles in their life for their bright future.

Shree Krishnayan Desi Gauraksha performs these activities meticulously for you which will definitely give you inner peace and satisfaction.Here we have a team of Vedic Brahmins who all have a very deep knowledge of Shastra, Ved, Purana etc and are totally devoted for this. They start their day with Japa, Yagya at morning 4 and these activities continue till the end of their day. Our scriptures says that any good deeds in Tirth will bear fruits manifold times.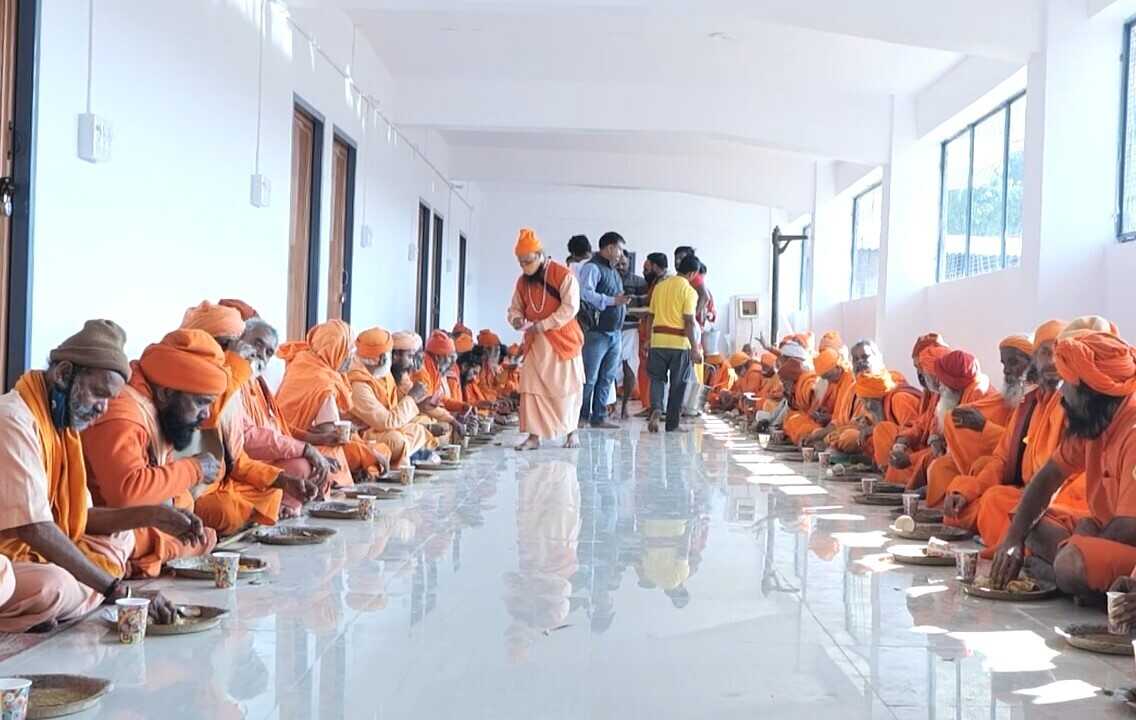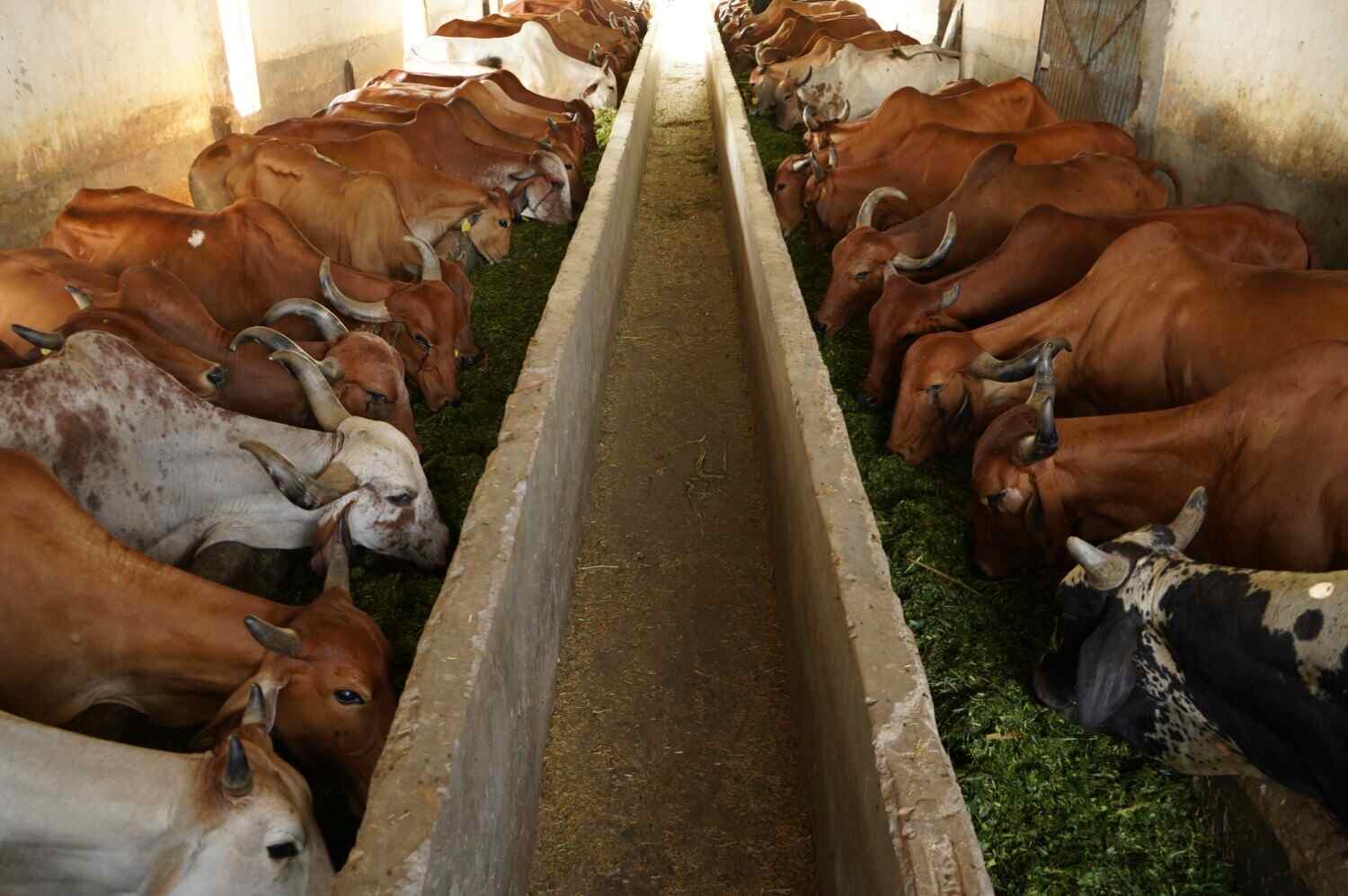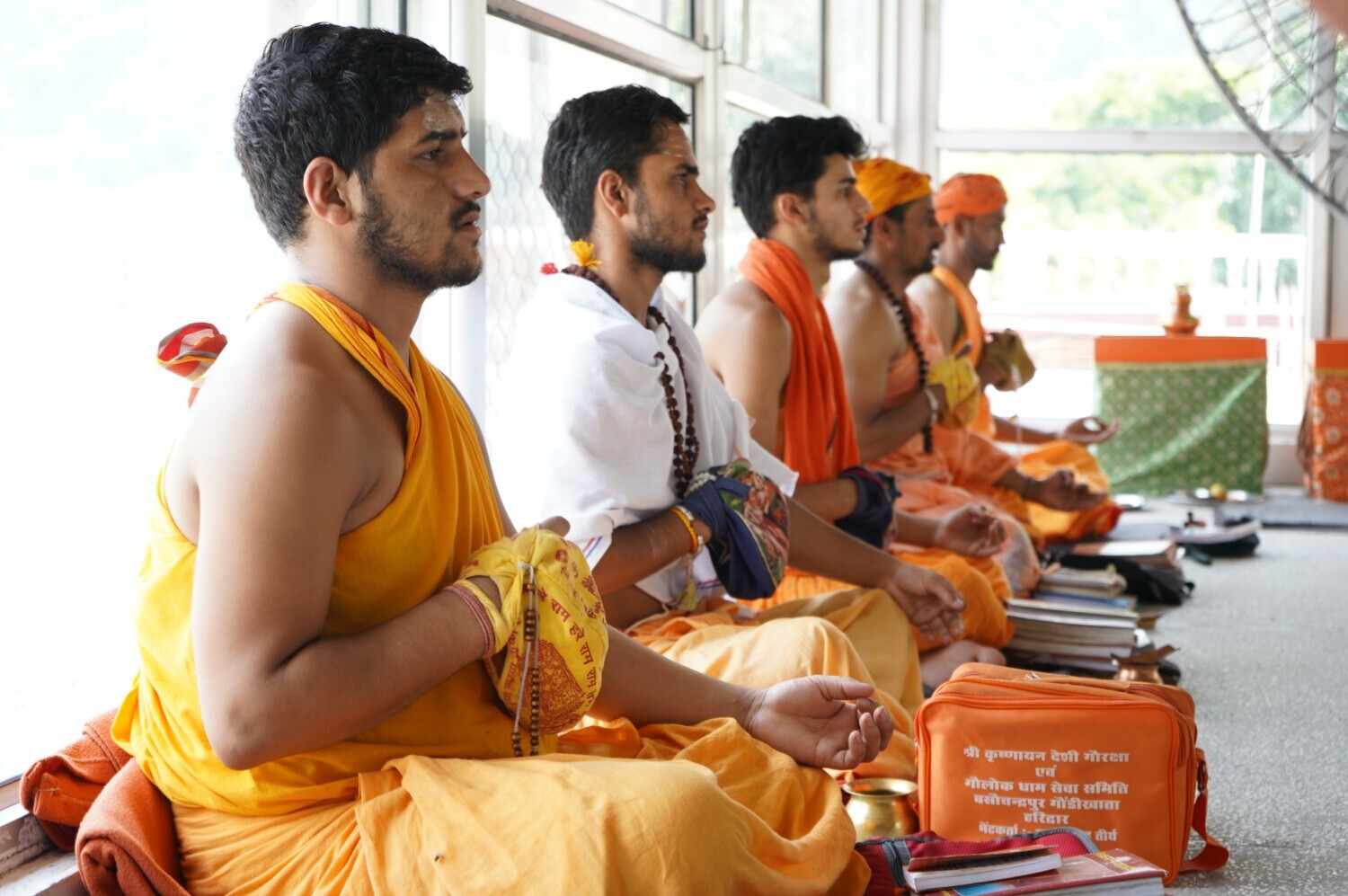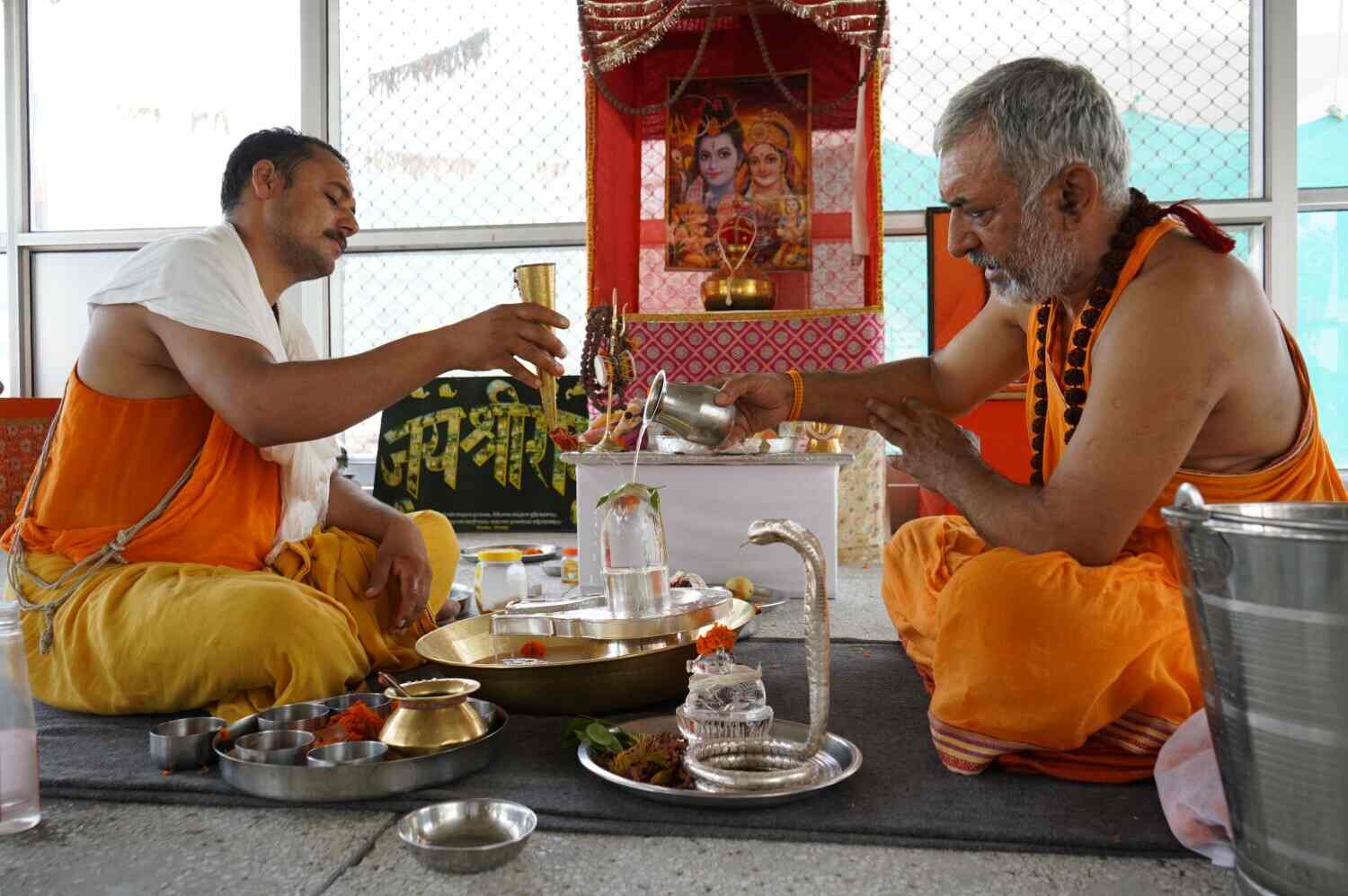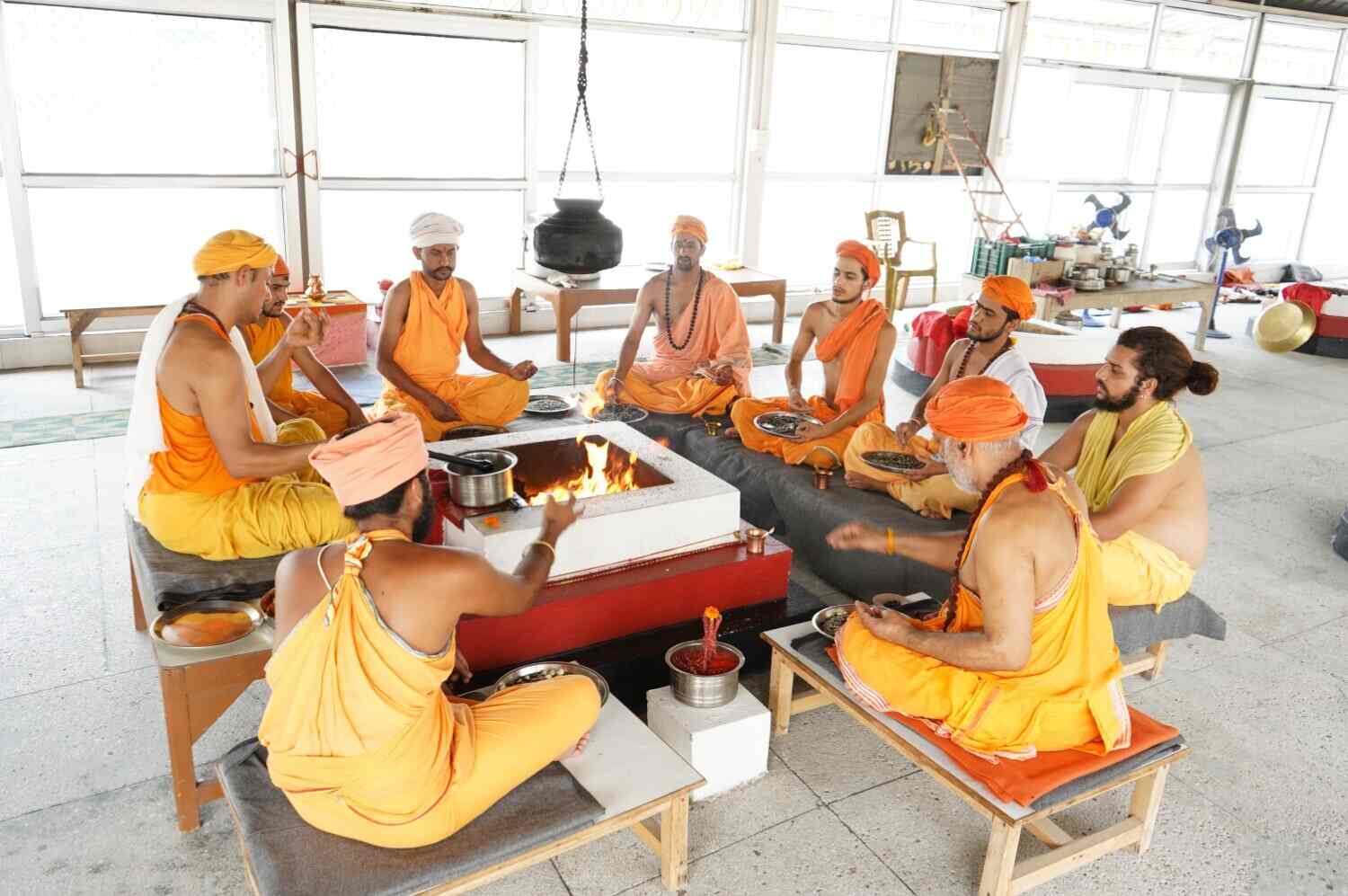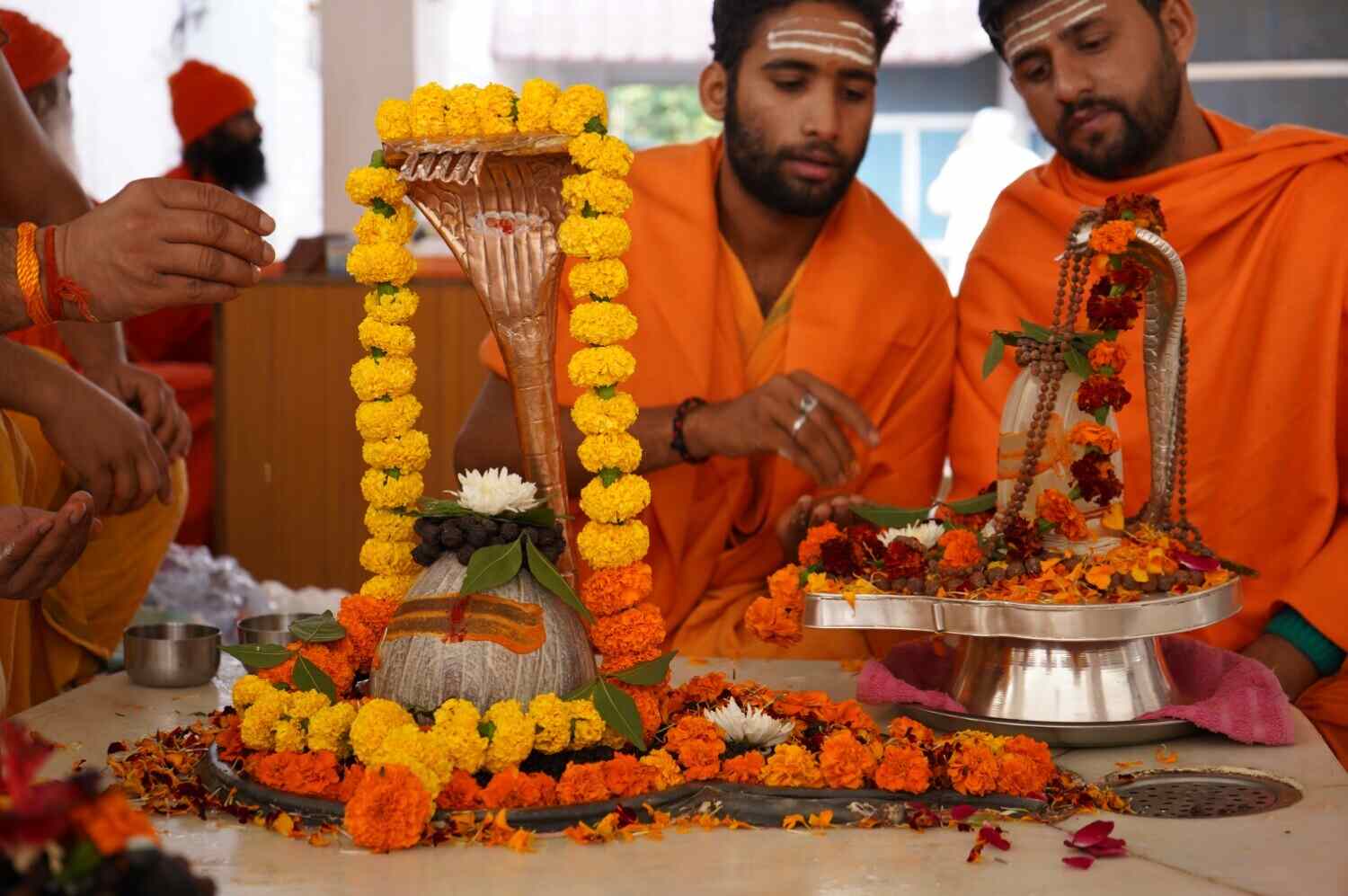 About us:-
'Shree Krishnayan Desi Gauraksha Evam Gaulok Dham Sewa Samiti' is one of the largest Gaurakshashala of desi cows in India. We protect, feed & shelter ailing, starving, destitute and stray desi cows majority of which are abandoned by their owners or saved from butchers. Most of these Gauvansh are milk barren. This gaushala is run and managed by saints. We do not sell milk or milk products. We started with just 11 cows in the year 2010 in Haridwar and presently we shelter and feed more than 18000 cows We are registered with Animal Welfare Board of India (Chennai) and with animal welfare board in various states.
Updates:-
Dear Donor,
Our fodder stock is almost empty, but with your help & cooperation, we purchased these fodders for our Gauvansh. We thank you for your help & Support. We request you all to come forward and help us save these destitute cows and bulls.
...
Donors:-

Mahesh Konduru
Donated ₹ 2223
04-02-2023 05:41:16

Vishal Singh
Donated ₹ 500
09-01-2023 04:09:40

Sheetansh Jaiswal
Donated ₹ 1000
08-01-2023 06:18:43

Aparna Badrinarayan
Donated ₹ 6950
08-01-2023 06:32:14

Prathmesh Haldankar
Donated ₹ 101
08-01-2023 06:49:54

Veenu Bhojwani
Donated ₹ 2100
08-01-2023 06:59:44

Bhavesh Modi
Donated ₹ 500
08-01-2023 07:10:42

Vibhor Verma
Donated ₹ 2000
08-01-2023 07:12:48

Sumit Kr
Donated ₹ 1
08-01-2023 08:22:51

Pankaj Joshi
Donated ₹ 251
08-01-2023 07:22:04

Radhe and Krishna
Donated ₹ 2100
08-01-2023 07:29:37

K Santhanakrishnan
Donated ₹ 1000
08-01-2023 07:30:26

Kusum Borana
07-02-2023 05:13:04

Amit Thakur
07-02-2023 04:59:32

Shiva Kumar
07-02-2023 04:55:51

Chama Nageswara Reddy
07-02-2023 04:38:28

Shilpa Chandel
07-02-2023 04:19:32

Poonam Devi
07-02-2023 04:14:00

Jayaram KV
07-02-2023 03:56:44

Vivek Bhalla
07-02-2023 03:42:10

Sanjay Kumar Bathwal
07-02-2023 03:38:06

Deepak Singh Thakur
07-02-2023 03:32:39

Krishna Sakhi
07-02-2023 03:30:56

Ginni
07-02-2023 03:30:28

Bandari Bapurao
07-02-2023 03:22:44

Neha Jain
07-02-2023 03:19:13

Srinivas S
07-02-2023 03:10:38

ASHA NAGARAJ
07-02-2023 03:07:57

Gautam Dey
07-02-2023 03:04:15

Devendra Raghuwanshi
07-02-2023 02:40:20

Madan Gopal Azad
07-02-2023 02:39:40

NARINDER AGGARWAL
07-02-2023 02:22:08

Mahadev
07-02-2023 02:19:22

Kanniga Parameswari K S
07-02-2023 02:03:56

Maddirala Venkata Natarajeswara Rao
07-02-2023 02:02:49

Suman Adhikary
07-02-2023 02:02:46

Ramesh K Hegde
07-02-2023 02:01:20

Chooni Lal Bhat
07-02-2023 01:58:51

Dilip Barnwal
07-02-2023 01:53:12

Mohini Mohite
07-02-2023 01:40:01

Mukthiar Saleem
07-02-2023 01:38:03

Vijay Kumar
07-02-2023 01:23:45

Sonam
07-02-2023 01:20:03

Srinibas Patnaik
07-02-2023 01:18:04

Rajan Raman
07-02-2023 01:17:16

Sujit Nair
07-02-2023 01:09:30

M Shridhara Udupa
07-02-2023 01:04:27

Priteshkumar R Bhatt
07-02-2023 12:59:00

Jyoti
07-02-2023 12:58:55

Paramjit Kaur
07-02-2023 12:50:37

Sreenivas
07-02-2023 12:47:26

Indumathi Mani
07-02-2023 12:41:59

Surendar Agarwal
07-02-2023 07:05:56

Kirti
07-02-2023 12:25:12

Abhay Kumar
07-02-2023 12:09:22

Neeraj Rastogi
07-02-2023 11:54:34

Bijay
07-02-2023 11:46:24

Neeraj
07-02-2023 11:42:23

Kanchan Kumari
07-02-2023 11:38:36

Mmpatel
07-02-2023 11:34:07

Namita Shetty
07-02-2023 11:28:47

Amit Mandal
07-02-2023 11:23:24

Balaram Tejesh
07-02-2023 11:22:28

Kunal Ganeriwala
07-02-2023 11:19:57

DEEPAK MISHRA
07-02-2023 11:16:12

Bajirao Narayan Bhosale
07-02-2023 11:13:40

Sagar Dattaram Chavan
07-02-2023 11:11:40

Parag Ranaware
07-02-2023 11:11:19

Ashish Lal
07-02-2023 11:10:47

Rajat Garg
07-02-2023 11:04:58

M S S SHARMA
07-02-2023 11:04:49

Pranalee Potdar
07-02-2023 05:25:25

Praful Patel
07-02-2023 10:53:09

Pradeep
07-02-2023 10:52:11

Rajiv Vij
07-02-2023 10:47:47

Siva Teja Balusu
07-02-2023 10:47:12

Rajiv Vitthal Yedke
07-02-2023 10:32:21

Himanshi Dalal
07-02-2023 04:54:12

Kanchan Rajput
07-02-2023 10:06:39

Udaya Sathish
07-02-2023 09:59:19

Aravind
07-02-2023 09:58:29

Harsh Parekh
07-02-2023 09:55:08

Rishik Bansal
07-02-2023 09:46:00

Lokesh Bhati
07-02-2023 09:44:41

SUNIL V KOLHAPUR
07-02-2023 09:37:51

Sunil Jagrawal
07-02-2023 09:31:16

VEERESH
07-02-2023 09:29:11

Tamal Sarkar
07-02-2023 09:20:05

Samadhan Gorad
07-02-2023 09:12:10

Virender Yadav
07-02-2023 09:07:07

Maulik Gandhi
07-02-2023 09:05:29

Mahesh Kumar
07-02-2023 08:50:44

Abhijeet Nawal
07-02-2023 08:49:58

Nishant Agrawal
07-02-2023 08:42:49

Hiren
07-02-2023 08:41:49

Sachin Kumar Sharma
07-02-2023 08:37:57


Pramod
07-02-2023 08:28:03

Naveen Garg
07-02-2023 08:26:10

Raja Shekher Reddy Guntaka
07-02-2023 08:21:28

Elisheva Shaw
07-02-2023 08:19:52

Soumya
07-02-2023 08:19:30

AMIT BARDHAN
07-02-2023 08:19:20

Jayanthi Raj
07-02-2023 08:17:15

Saraswati Goutam Bose
07-02-2023 08:14:55

Rita Ghosh
07-02-2023 08:05:18

Sandipbhai Dhirubhai Padhiyar
07-02-2023 08:05:00

Rita Ghosh
07-02-2023 08:03:59

Alok Kumar
07-02-2023 07:51:41

Raghvendra
07-02-2023 07:46:28

Sannjay Govinnd Anand
07-02-2023 07:45:07

Nachiketh Bantwal
07-02-2023 07:41:27

Pallavi Tyagi
07-02-2023 07:21:43

Rukhmini Vithoba Shelar
07-02-2023 06:44:07

Neela Srinivasan
07-02-2023 06:39:14

PANKAJ PATEL
07-02-2023 06:36:48

Madhusudan Varadan
07-02-2023 06:30:38

Pratibha Rajawat
07-02-2023 12:59:33

V Ravisankar
07-02-2023 06:23:13

Madhusudan Varadan
07-02-2023 06:20:38

Jayatu Kanta Bhuyan
07-02-2023 06:20:13

Prabhakara Bantwal
07-02-2023 06:12:38

Sundeep Gupta
07-02-2023 05:56:44

Aditya Mohanty
07-02-2023 03:09:30

Aman Kush
07-02-2023 02:17:39

M Russo
07-02-2023 02:13:58


Laxmikanta Tripathy
07-02-2023 02:12:02

Kamal Kumar
07-02-2023 01:56:12

Elina Mohanty
07-02-2023 01:17:49

Arpan Das
07-02-2023 01:14:32

Shwet Kumar
07-02-2023 12:45:49

Pardeep Sharma
07-02-2023 12:38:27

Anand Agarwal
07-02-2023 12:33:01

Adithya Swaroop
07-02-2023 12:25:53

Arunkumar
07-02-2023 12:24:43

Prem Arora
07-02-2023 12:21:13

Anil Kumar Sharma
07-02-2023 12:18:54

Amit Bhatia
07-02-2023 12:14:00

Brijesh Kumar Singh
06-02-2023 11:27:24

Monisha S
06-02-2023 11:23:18

Preeti Bhatnagar
06-02-2023 11:21:45

Adhish Maheshwari
06-02-2023 11:14:50

ASHOK KUMAR BANSAL
06-02-2023 11:06:36

Deepa Manish Chandnani
06-02-2023 10:58:29

Krishna Kanchanam
06-02-2023 10:55:56

Vikram Agarwal
06-02-2023 10:44:40

Veerasekar Ayyanathan
06-02-2023 10:28:47

Akansha Kashyap
06-02-2023 10:28:08

Anonymous
06-02-2023 10:27:47

Vishal Sharma
06-02-2023 10:25:01

Sharanya R
06-02-2023 10:18:18

Umadevi Suraboyina
06-02-2023 10:18:14

Rakesh Bahuguna
06-02-2023 10:13:27

NIDUMOLU SRINIVASA RAO
06-02-2023 10:13:12

Sharmila Murali
06-02-2023 10:12:31

Madhuri Devi
06-02-2023 10:09:14

Archana
06-02-2023 09:44:30

Meena S
06-02-2023 09:40:43

Gopal
06-02-2023 09:35:48

Tanya
06-02-2023 09:34:23

Ashish Kumar
06-02-2023 09:28:53